Uttarakhand Chief Minister Meets Over 250 Businessmen In Birmingham
Pushkar Singh Dhami invites British businessmen to attend Uttarakhand Global Investor Summit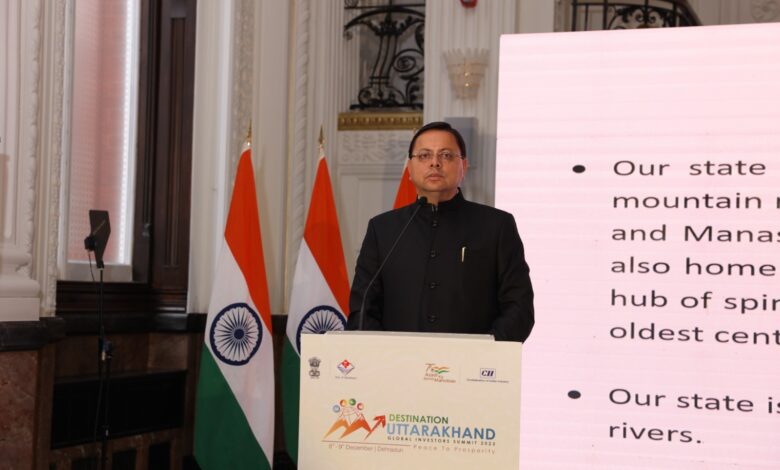 On the second day of his visit to Britain, Uttarakhand Chief Minister Shri Pushkar Singh Dhami participated in the roadshow organized for the Global Investors Summit in Birmingham and held a meeting with various industrialists of Birmingham. More than 250 delegates from fields of education, IT, health, manufacturing industry participated during the roadshow organized in Birmingham. During the road show, foreign investors took information about various policies from the state government representatives. During this, the Chief Minister invited all the investors for the Global Investor Summit to be organized in the coming month of December. Along with this, Chief Minister Dhami assured all the investors of full cooperation from the Uttarakhand government.
Chief Minister Shri Pushkar Singh Dhami said that Birmingham city is a historical city and it holds a prominent place in the field of industry. The Chief Minister expressed his gratitude to all the Indians and residents of Uttarakhand living in London and Birmingham for their immense love. The Chief Minister said that Uttarakhand is a state situated in the lap of Himalayas which is full of natural resources. He said that Uttarakhand's peaceful valleys and conducive working environment make it different from other places. The Chief Minister said that the theme of the Global Investor Summit to be organized in Uttarakhand has been kept as "Peace to Prosperity". He said that Uttarakhand is just a short distance from India's national capital Delhi and is directly connected with better road, rail and air connectivity, hence there are immense possibilities for investment in Uttarakhand.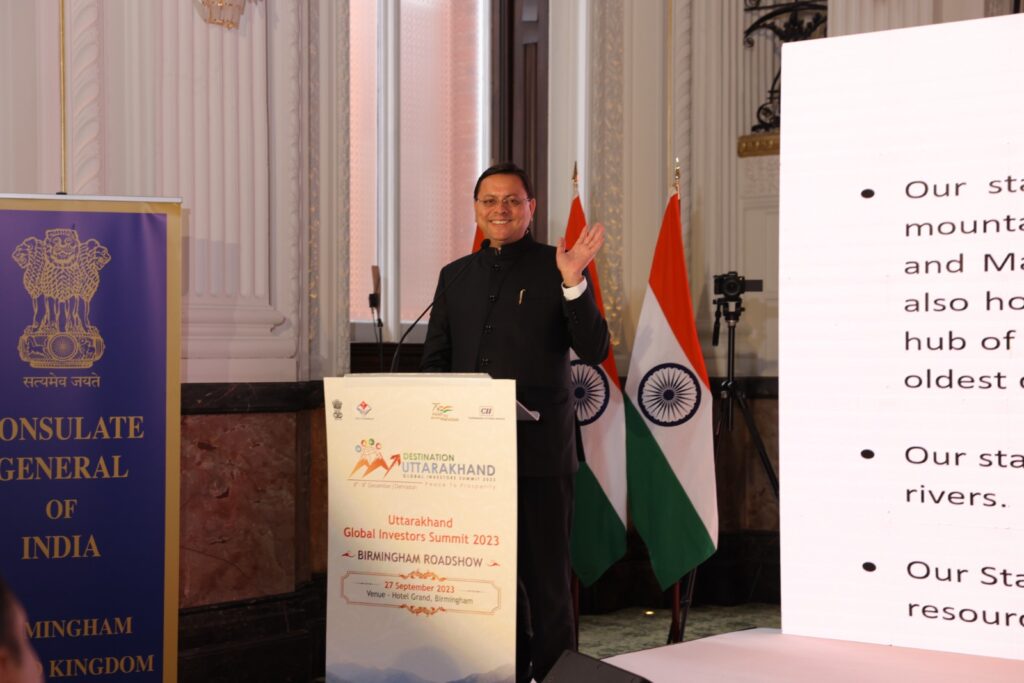 Chief Minister Dhami said that recently India has successfully organized G20 under the leadership of the country's Prime Minister Shri Narendra Modi. India has proved its efficient leadership in front of the entire world. He said that India has proved its far-reaching thinking with the success of Chandrayaan Mission. He said that in the last 9 years, there has been a gradual increase in the respect and self-respect of India and every Indian. The Chief Minister said that Britain is the eighth country among the countries investing in India, with more than 600 industrial units working across the country. On this occasion, the Chief Minister also thanked the Consulate General of India present in Birmingham.