Uttarakhand Chief Minister Meets Union Power Minister
Thanks him for providing 300 MW additional power to the state for the month of March-2023
Uttarakhand Chief Minister Shri Pushkar Singh Dhami met the Union Energy Minister Shri R.K. Singh in New Delhi today and thanked him for providing 300 MW additional power from the central pool to the state of Uttarakhand for the month of March-2023.
The Chief Minister said that due to delay in the construction of under-construction hydropower projects in the state due to environmental reasons or pending consideration in the honorable courts, there is shortfall in availability of power relative to power demand. Apart from this, due to non-availability of thermal power house for base load in the state, as a result of low rainfall and snowfall in the last winter season, due to the low water level in the rivers, due to the reduction in the state's hydropower production, the power demand of Uttarakhand state and The difference in availability is estimated to be 400 MW on an average in the year 2023-24.
The Chief Minister requested to make available additional quota of 400 MW from the Central Pool for the period till March-2024 for the state of Uttarakhand to get rid of this possible power crisis. On which assurance of a positive decision was provided by the Union Minister.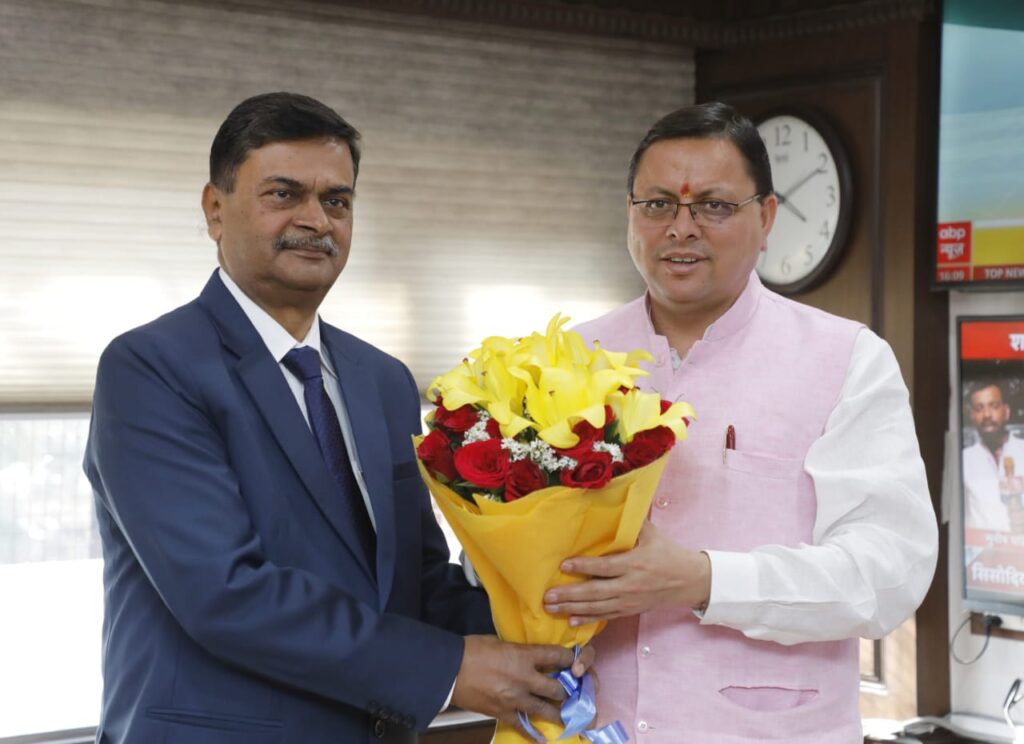 The Chief Minister also requested to reconsider the allocation of THDC, Khurja or to allot the unallocated capacity of 133 MW of this power station to the state of Uttarakhand for the purpose of strengthening the energy security of the state of Uttarakhand.
The Union Energy Minister said that the Central Government will provide necessary cooperation to the state of Uttarakhand to set up base load power houses in the states where coal is available.
A meeting will soon be organized at the Prime Minister's Office level on the pending hydroelectric projects of the state.
Further action plan will be prepared by the central team after studying the power supply and requirement in Uttarakhand. Assurance was also provided by NTPC in the disaster affected areas of Joshimath to help in the reconstruction work under CSR head. After completing the safety work in Lohari Nagpala project, it was also decided to hand over the project to the state of Uttarakhand. The Union Minister also suggested re-operation of the gas power plant located in Uttarakhand.
Officials of Union Ministry of Power, Uttarakhand Secretary Energy R Meenakshi Sundaram and senior officials were present in the meeting.