Uttarakhand Chief Minister Tirath Singh Rawat Resigns
Satpal Maharaj and Dhan Singh Rawat have emerged as frontrunners in the race for new CM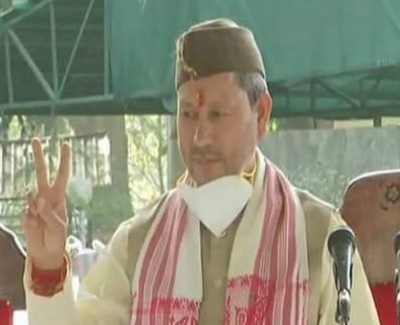 They say it is a jinxed posting. None other than late Narain Dutt Twari has ruled the state of "Devbhoomi" for a ful tenure of five years ever since the inception of Uttarakhand.
Tirath Singh Rawat will meet the Governor, Baby Rani Maurya at 11 am tomorrow to submit his resignation. Meanwhile, the BJP is planning to elect a new legislature head tomorrow.
The names of Satpal Maharaj and Dhan Singh Rawat have emerged as frontrunners in the race for new CM, top sources in the party said. This is because both are already elected as MLAs and will put speculations to rest, whether by-election can be held within one year from the date of next Assembly elections
Uttarakhand is abuzz with speculation that the BJP could pick a new leader as CM, given the possibility that the Election Commission may not hold a bypoll enabling Rawat's election to the state assembly.