Uttarakhand CM Dhami in Pithoragarh District To Take Stock Of Disaster Damage
Chief Minister distributes cheques worth Rs. 23 lakh to the disaster affected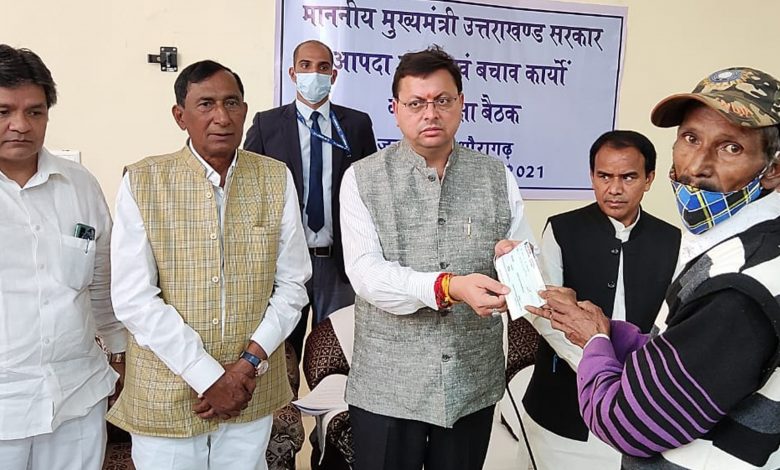 Chief Minister Shri Pushkar Singh Dhami reached Tehsil Dharchula in Pithoragarh district and took stock of the damage caused by the disaster and listened to the problems affected by the disaster. He also distributed checks of relief funds to the disaster affected.
The Chief Minister, while reviewing the disaster relief works by holding a meeting with the officials at the Tehsil Dharchula Headquarters and District Headquarters, directed the officers to expedite the works of immediate relief, rehabilitation and reconstruction.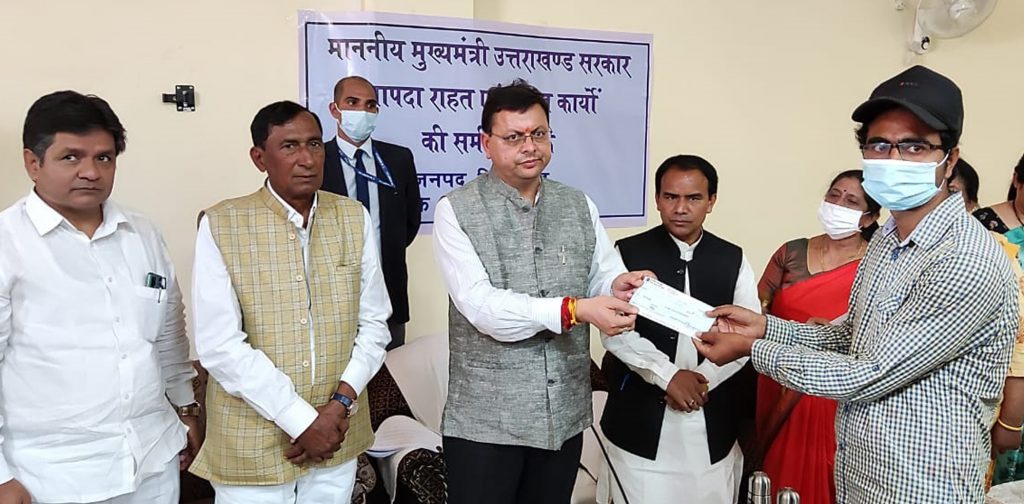 Expressing grief and condolences to the deceased persons of the area, he said that the government stands with them in this hour of grief and will extend all possible help to them. In Dharchula, the Chief Minister distributed cheques worth a total of Rs 23 lakh to the disaster affected.
After Dharchula, Chief Minister Shri Pushkar Singh Dhami, held a meeting with the district level officers at the rest house of Nainisaini Airport and reviewed the damage caused by the disaster. He said that restoration should be expedited by relief, rescue and reconstruction. He said that supply of essential items including food grains should be done regularly in the disaster affected areas. Health and education system should be maintained in the district by repairing all the basic facilities including roads, communication, electricity and drinking water at the earliest, so that the public does not face any kind of problem.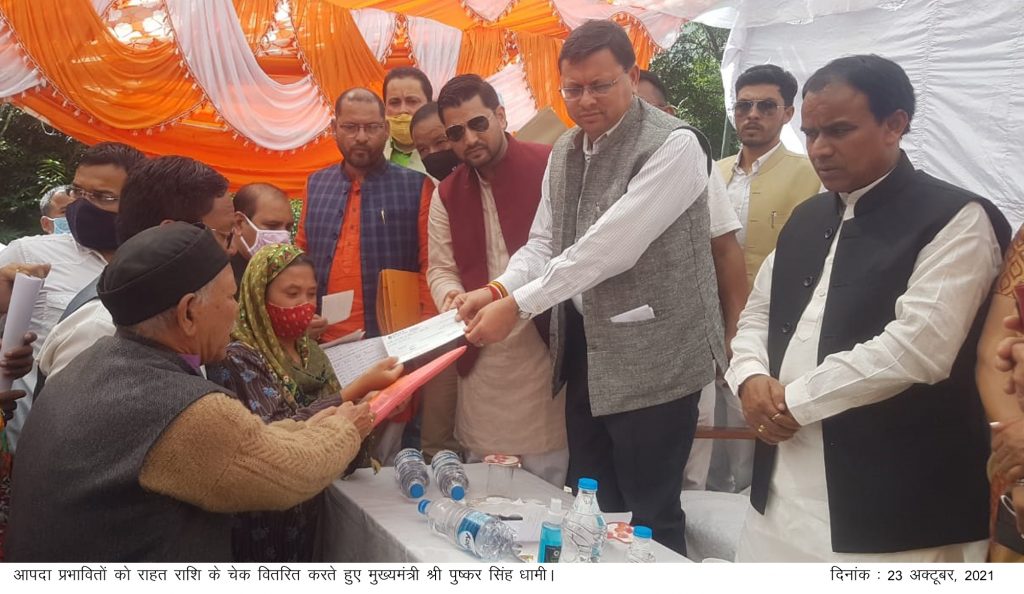 Chief Minister Shri Dhami said that the work of opening the closed roads should be done on a war footing. For this additional machinery should be deployed. He directed that all roads in the district should be made pothole-free by November 7 and all that the damage caused to agriculture and horticulture should also be assessed immediately.