Uttarakhand CM Dhami Inaugurates Schemes Of Rs 95 Plus Crore In Tehri
Government's priority is to solve public problems, said CM Pushkar Singh Dhami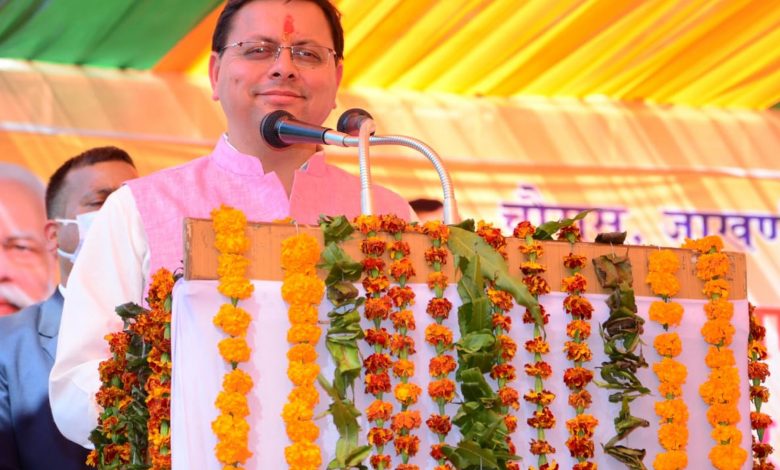 Uttarakhand Chief Minister Pushkar Singh Dhami inaugurated and laid the foundation stone of schemes costing a total of Rs 95 crore 46 lakh in a program organized at Government Inter College premises located in Kilkileshwar under Chauras area of ​​Tehsil Kirtinagar of Tehri Garhwal district. Inaugurated three schemes and laid the foundation stone of four schemes costing Rs 43 crore 44 lakh.
Launched Schemes
The Chief Minister inaugurated Akri Barjula Village Group Pumping Drinking Water Scheme, Oxygen Plant at CHC Hindolakhal and 33/11 KV Electricity Sub-institute Chauras.
Foundation stone laying
The Chief Minister laid the foundation stone of Madhi Chauras Jakhani Village Group Pumping Drinking Water Scheme, construction of 130 meter span bridge at Supana on Alaknanda river, 33/11 KV power sub-institute Patti Akri-Barjula and construction of modern waiting room at Nagar Panchayat Kirtinagar.
Government's priority to solve public problems
Addressing the public on this occasion, Chief Minister Shri Dhami said that our government is working according to the needs of the youth, women, children and the elderly. He said that our government is fulfilling the dreams that the people of the state have seen. He said that our government is also solving the problems of every sector. He said that during the field visit, I saw the problems of the youth and decided that 24 thousand government posts lying vacant would be filled by us and so far the process of recruitment to more than 10 thousand posts has been started.
Chief Minister Shri Dhami said that the problems of the Upal employees and Asha workers were also heard by us and their honorarium was increased.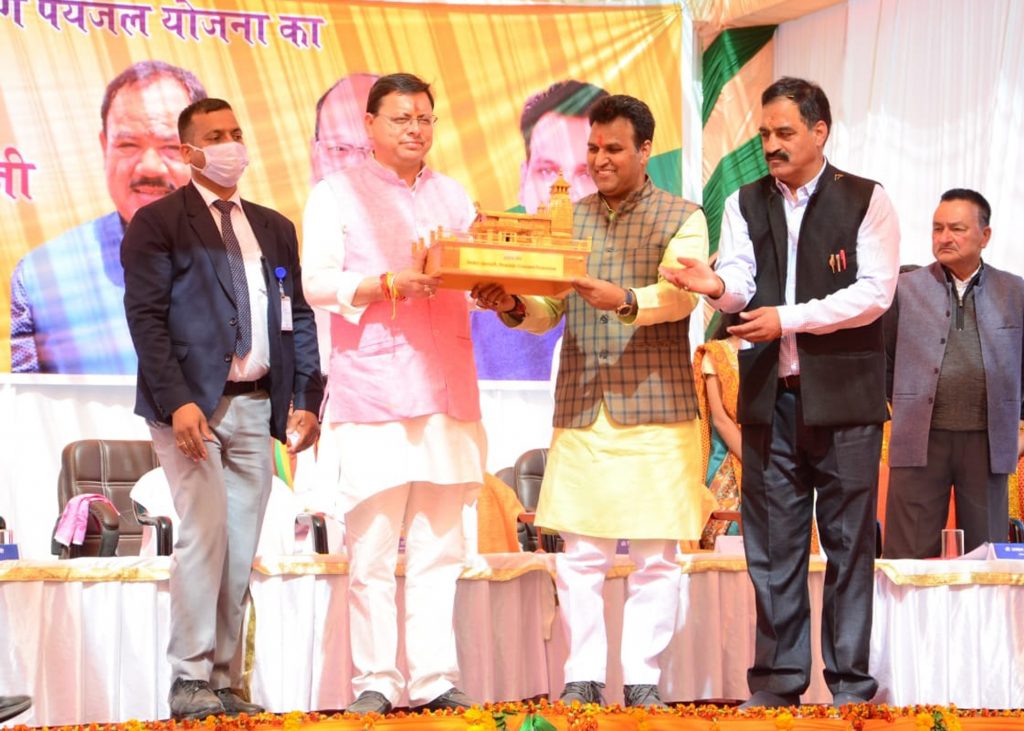 We also argued strongly in the High Court to start the Chardham Yatra, as a result of which the Chardham Yatra started in the state. Our government is also doing good work in the field of health. 460 crores have been spent so far under the Atal Ayushman Uttarakhand Yojna, which gives free treatment up to Rs.05 lakh by us. Due to which three and a half lakh beneficiaries have got health benefits. The Chief Minister told the people that we are taking the state forward on your strength. Our government will be strong only when you get your support.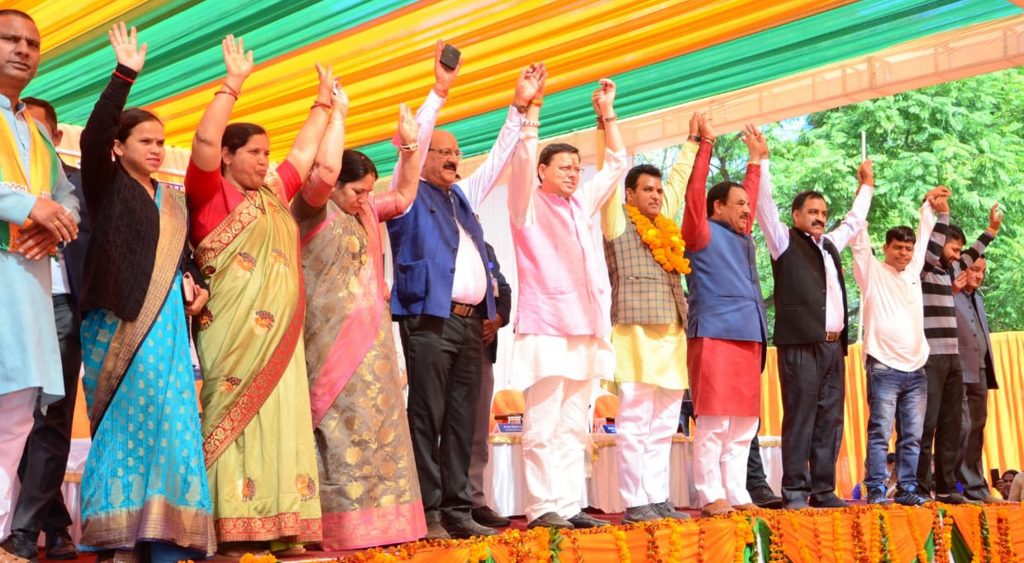 Announcements
On this occasion, Chief Minister Shri Dhami declared Ghantakarna deity Lostu as seventh Dham, beautification of Kilkileshwar temple square, construction of Hindolakhal block building, construction of Asthapath from Chauras bridge to Jakhani-Naithana-Ranihat-Kirtinagar, beautification of Jakhleswar Mahadev block. , construction of housing for Kirtinagar Tehsil personnel and administrative officers, Government Inter College Kilkileshwar special repair and construction of Chahar wall, Renovation of Government Girls Inter College Kilkileshwar, Construction of Sandri-Supana Motor Road, Naithana-Bindigera-Guthanai-Nainisain Motor Announced construction of road, renovation of PC road in Thapli Madhi Colony, renovation of PWD guest house at Nunisain, naming of schools and roads after freedom fighters and martyrs of Devprayag Vidhan Sabha.