Uttarakhand CM Dhami Re-Launches Mukhyamantri Anchal Amrit Yojana
1 lakh 70 children of the state, in the age group of 3 to 6 years, would benefit from this scheme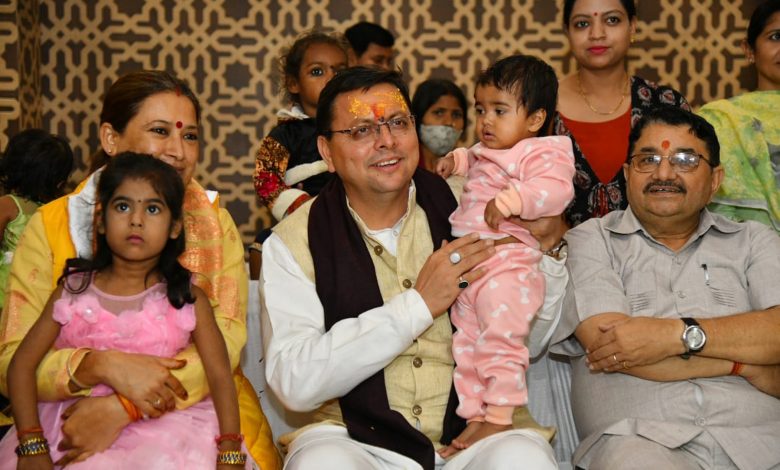 Uttarakhand Chief Minister Shri Pushkar Singh Dhami re-launched Mukhyamantri Aanchal Amrit Yojna in Dehradun on Thursday. The Chief Minister said that the re-launching of the scheme would go a long way in the development of children and getting them adequate nutrition. He said that just like the lap of a mother protects the child from sun-shade, similarly the Aanchal Amrit Yojana will definitely help in removing malnutrition among children. He said that the corona epidemic affected all the sectors, due to which this scheme was also affected for some time.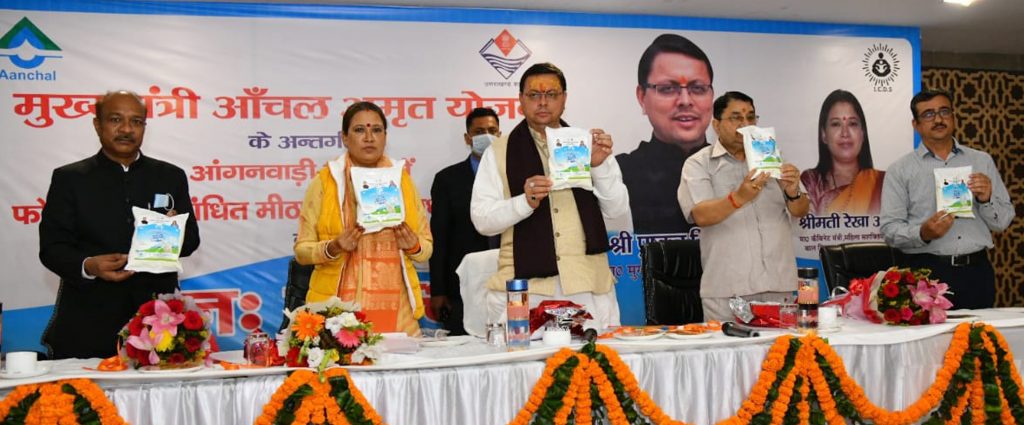 The Chief Minister said that under Mukhyamantri Anchal Amrit Yojna, children in the age group of 3 to 6 years would get free fortified sweet and fragrant milk 4 days a week in Anganwadi centres. He said that 1 lakh 70 children of the state would benefit from this scheme. He said that the state government will bring every necessary scheme for children, women and sisters so that they can be benefited.
Under the scheme, 01 lakh pregnant women and 85 thousand lactating women will get benefits. He said that he was aware of the problems of Anganwadi workers. They are also familiar with the conditions in which they work. Because their own children have studied in Anganwadi centres. The way she takes care of children in these centers along with other work is commendable. He said that a proposal related to the demands of Anganwadi workers would be brought in the cabinet soon. He said that Anganwadi workers are being paid one thousand rupees each on Raksha Bandhan and Rs 02-02 thousand for corona incentives for five months.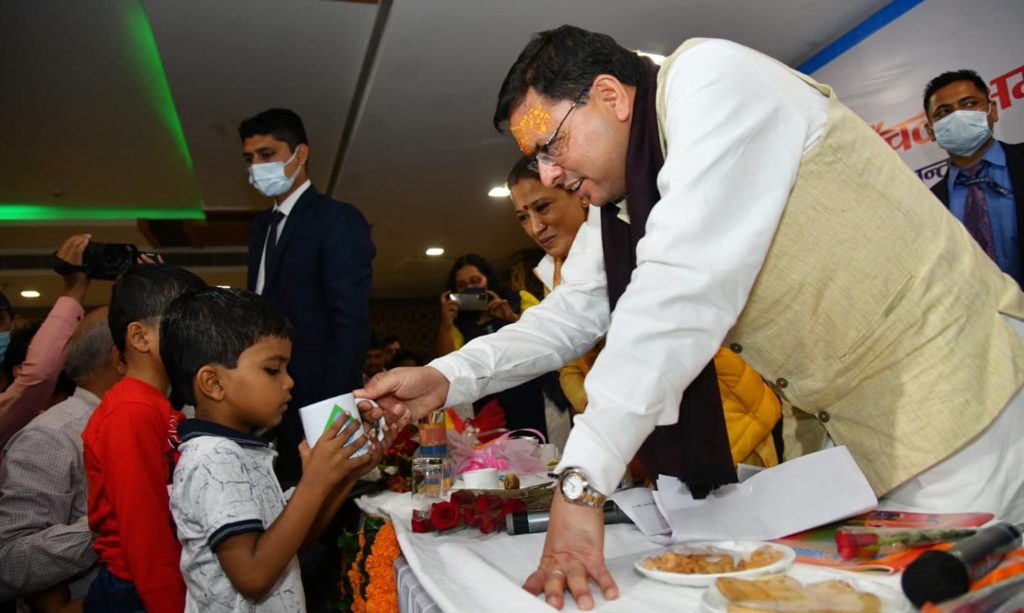 The Chief Minister said that the State Government is committed to solve the problems of all. The Rs. 1500 in the honorarium of village heads. has been increased. Police constables of 2001 batch have been sanctioned Rs. 4500 grade pay. The honorarium of ASHA workers has been increased by Rs. 1500.
In the honorarium of Upal personnel, Rs. 2 thousand for those with 10 years service and Rs. 3 thousand on above 10 years of service has been increased. The problems of power personnel have also been resolved. Rs. 200 and Rs. 205 crore packages have been announced respectively to compensate for the loss caused to tourism and health workers due to Corona epidemic. Under the Healthy Youth, Healthy Uttarakhand Scheme, open gyms are going to be opened in all the Nyaya Panchayats to provide opportunities to the youth to serve in the army and paramilitary forces and for their physical fitness. Vatsalya Yojana has been started for the children orphaned by Corona.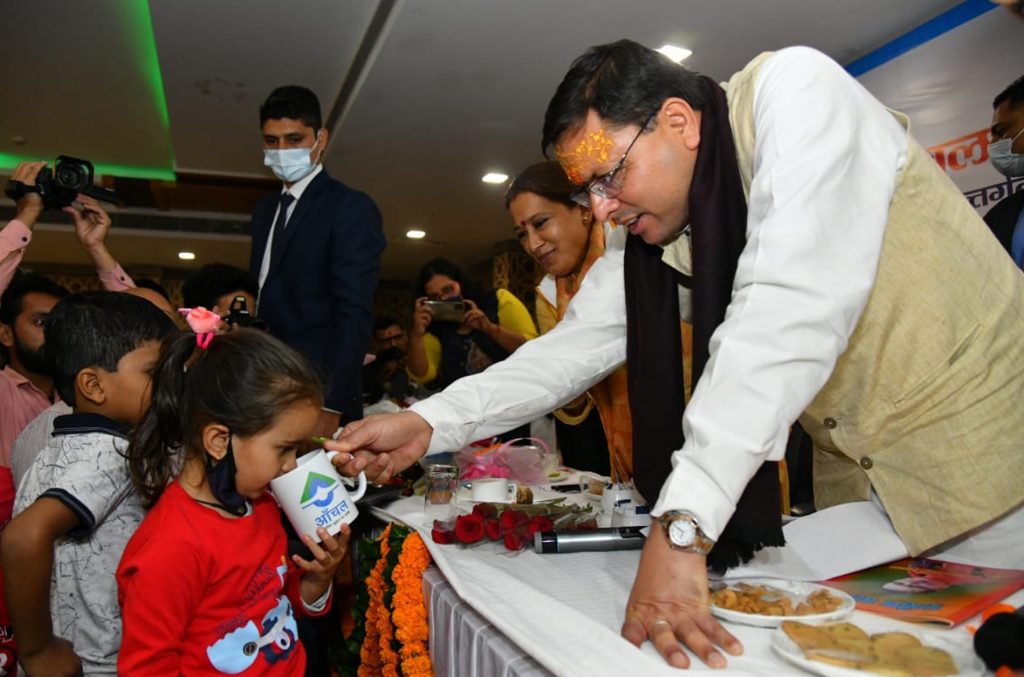 The Chief Minister said that under the leadership of Prime Minister Shri Narendra Modi, work is also being done at a fast pace in Uttarakhand. Development works are being done at double speed in every area. He said that the government acted swiftly to deal with the recent divine calamity, as a result of which about one and a half lakh tourists and pilgrims who visited the Char Dhams were safely brought to their destination. He said that under the leadership of Prime Minister Shri Narendra Modi, development work of Shri Kedarnath and Shri Badrinath Dhams is being done rapidly. On this occasion, the Chief Minister launched the scheme by distributing milk to 11 children.