Uttarakhand Investor Summit To Take Place In November Or December, 2023
CM Pushkar Singh Dhami has requested Prime Minister Shri Narendra Modi to inaugurate the Summit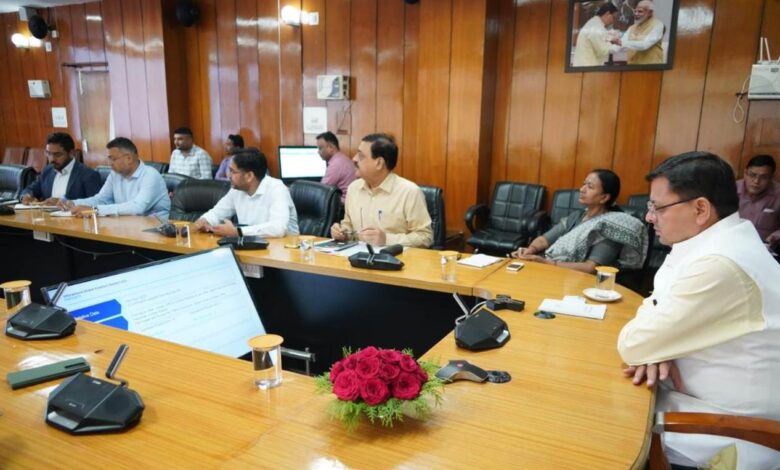 The Chief Minister of Uttarakhand, Shri Pushkar Singh Dhami, today chaired a meeting at the secretariat to ensure that all the necessary preparations for the summit are completed on time.
Chief Minister Shri Pushkar Singh Dhami has requested Prime Minister Shri Narendra Modi to inaugurate the Investors Summit, which is planned to be held in Uttarakhand in November or December 2023. The Chief Minister believes that Uttarakhand, known as Devbhoomi (Land of the Gods), offers various opportunities for investment. The state has a skilled workforce and a favorable environment for setting up industries. To attract more investors, Uttarakhand has formulated a new industrial policy.
Furthermore, the state has been working on improving its air, rail, and road connectivity, which is attracting industrialists and investors to visit Uttarakhand. The Global Investors Summit will include two international roadshows and six national roadshows. Additionally, mini conclaves will be organized in Mussoorie and Ramnagar. These events aim to promote investment in sectors such as tourism, industry, IT, health, higher education, and other areas.
The meeting was attended by Additional Chief Secretary Mrs. Radha Raturi, Secretary Mr. R.K. Meenakshi Sundaram, Mr. Vinay Shankar Pandey, Managing Director of SIDCUL (State Industrial Development Corporation of Uttarakhand) Mr. Rohit Meena, and other relevant officers.