Uttarakhand Tourism Minister urges Centre to expedite funding of tourism projects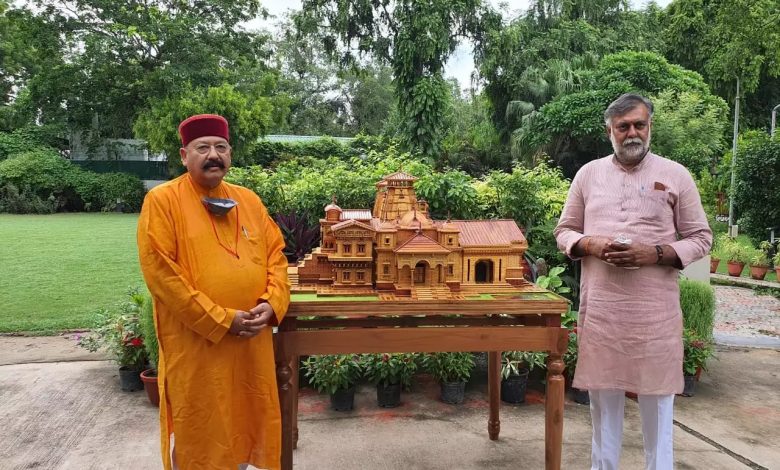 Uttaranchal Tourism Minister Satpal Maharaj met Central Minister for Tourism and Culture, Prahlad Patel and asked for financial aid to revive tourism in the state. He thanked the centre for its cooperation in starting the Char Dham Yatra and presented a model of the Char Dham to the central minister.
Maharaj said that as the spread of Corona slows down, Char Dham Yatra would be made open for pilgrims from other states as well.
Maharaj requested Prahlad Patel to allocate funds to Uttaranchal for schemes like "Swadesh Darshan" and "Prasad" of the hill state popularly known as Devbhoomi. He briefed the central minister that under the Swadesh Darshan Scheme, 98 per cent work of the Eco and Adventure Destination project of Tehri, has been completed. He said that only the construction of the parking lot remains. And this work would be completed by September, this year.
Maharaj said that the Kumaon Heritage Circuit is also complete. He briefed the central minister that under the Prasad project, 89 percent work has been completed on Kedarnath Marg and the remaining work would be finished by October, this year.
(Indian PSU: All about Indian Public Sector Undertakings. Follow @IndianPSUs for all the News & Views on PSUs, Corporates, Markets, Bureaucracy, Public Policy)