Vaccination To Start In Uttarakhand From May 10 For Citizens Of The Age Group Of 18 To 44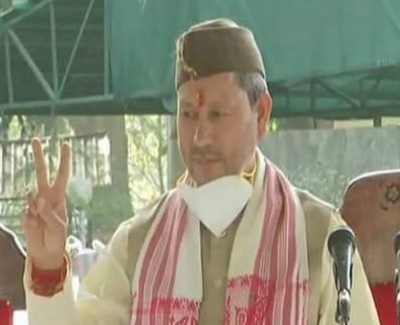 In Uttarakhand, Kovid vaccine is being procured by the state government for vaccination of people in the age group of 18 to 44 as Covid vaccine has been partially supplied to the state by the manufacturer.
Giving information about the vaccine, Secretary Health Amit Negi said that today, on 08 May, 2021, at 4:20 pm, 1 lakh doses of Covishield reached Dehradun's Jollygrant via Indigo Airlines Flight Number – 68 953/04881236. The supply has been stored in cold store / walk-in coolers of Chandranagar and supplies are being sent to all districts.
Negi said that this vaccine is for the citizens of the age group of 18 to 44 and now the vaccination will be started from May 10, 2021 in the state. This will be done at the vaccination centers, whose information will be available to the beneficiaries on the Co-WIN portal.
The vaccine will be given only after self registration and advance appointment through Co-WIN or Arogya Setu App. For registration it is necessary to login for selfregistration.cowin.gov.in