Visakhapatnam Hosting 13th Andhra Pradesh State level Philately Exhibition (APPEX-2022)
A "Special Cover" on Vizag Steel Plant was released during the second day program of APPEX-2022
Visakhapatnam city is hosting 13th Andhra Pradesh State level Philately exhibition (APPEX-2022). As a part of this 3 day State level Exhibition, today i.e. on 24.11.2022,the second day of the event is conducted at Subbalakshmi Kalyanamandapam, Visakhapatnam.
The Chairperson of Jury APPEX 2022 and Postmaster General, Shri DSVR Murthy has released a "Special Cover" on Vizag Steel plant during the second day program of APPEX-2022, to commemorate the contribution of Vizag Steel Plant towards sustainable development initiative. With an installed capacity of 7.3 Million Ton Per Annum at Visakhapatnam, the Vizag Steel plant is the market leader of bars & rods in the country and is the recipient of National Energy Conservation Award by Ministry of Steel.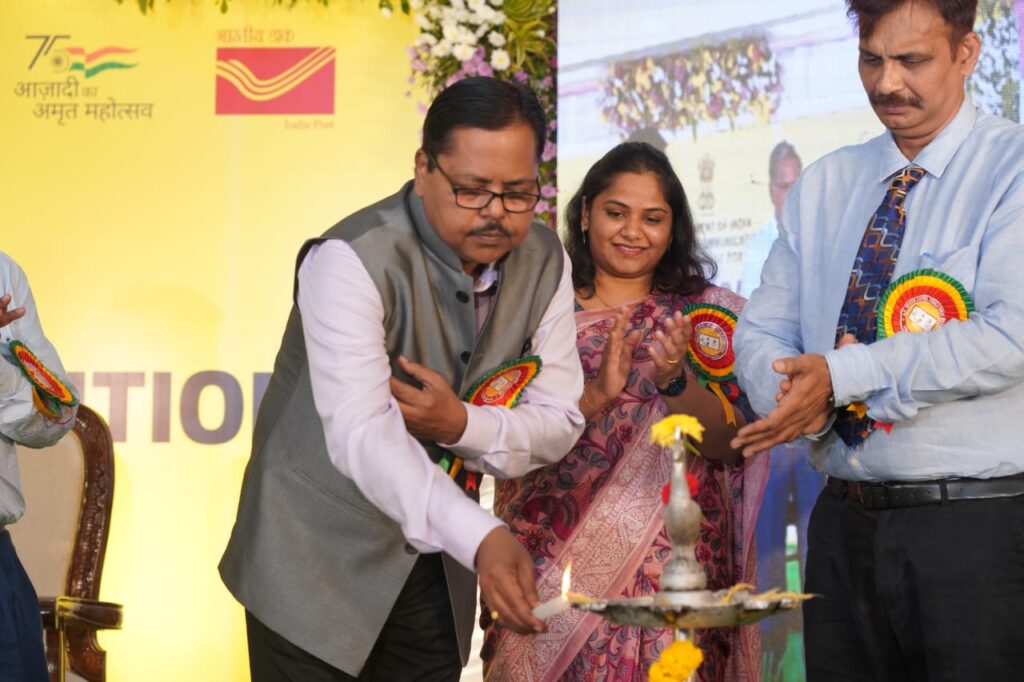 Shri RP Sharma, General Manager (Corporate Communications), Rashtriya Ispat Nigam Limited has expressed his gratitude to the Dept. of Posts for releasing a Special Cover on Vizag Steel plant on the occasion of APPEX-2022 being held in Visakhapatnam. He also apprised the latest initiatives being taken by Vizag Steel plant and urged the students and gathering to inculcate the habit of recalling the history through stamp collection.
Dr. Muthyala Venkateswarlu, Retd. Postmaster General who graced the 2nd day event of APPEX-2022 as a distinguished guest has educated the students how to study the history behind a postage stamp or a special cover. He reminded the audience about the sacrifices of unsung heroes of Indian Independence. He is the person behind the recent release of more than 60 Special Covers on various themes of Andhra Pradesh by A.P. Postal Circle.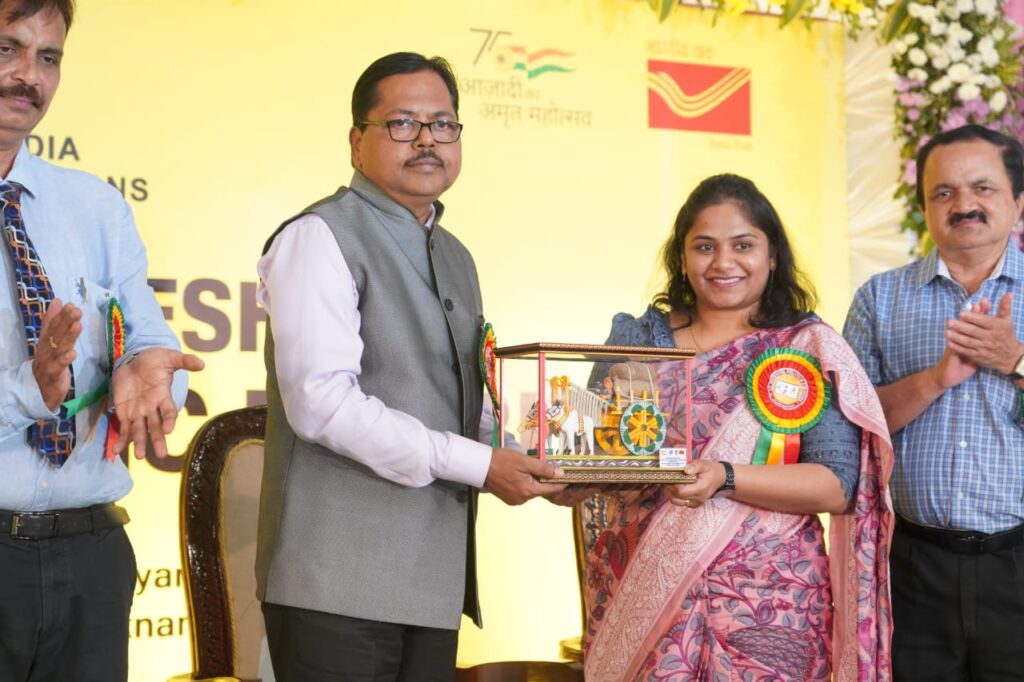 Shri DSVR Murthy, Postmaster General, Visakhapatnam & Vijayawada Regions, in his message explained the significance of the postage stamp and how it narrates its story. He has remembered Sri Pydimarri Venkata Subbarao, a Telugu author of Andhra Pradesh who is best remembered as the composer of "National Pledge" of India. He said that the knowledge regarding this great Telugu personality could be known to the next generationonly through release of Special cover commemorating his work, which happened very recently in AP Postal Circle. Thanking all the School teachers who made their students witness and participate in APPEX-2022 also advised the students to make the best use of this State level Philatelic exhibition.
The program is also graced by Shri M Jagdish Pai, Director of Postal Services, (Kurnool & Visakhapatnam Regions), Ms.V. Rose Mary (Director of Accounts-Postal), Vijayawada, Smt. GV Bala Saraswati, Assistant Director (Philately), Special Jury members of APPEX-2022, Philatelists all over the State, teachers and students of various schools.