Why Is Integrated Vaccine Complex (IVC) At Chengalpattu, Tamil Nadu, Not Functional, Asks People First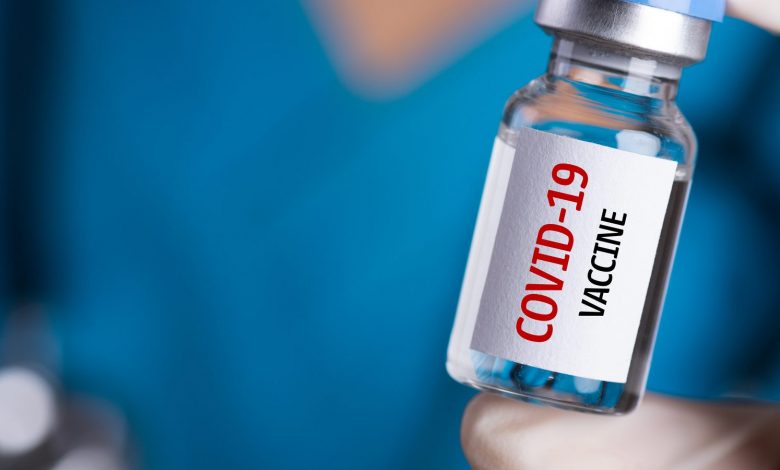 People First has written to the Chief Minister and Chief Secretary of Tamil Nadu asking wby is the Integrated Vaccine Complex (IVC) At Chengalpattu, Tamil Nadu, not functional for many years now. The Chief Secretary of the state has replied "HLL Biotech Limited, which owns the Integrated Vaccines Complex (IVC) facility, at Chenglepet invited bids from vaccine-makers to use the 100-acre facility for production of vaccines in January. But it has not received favourable reply. The central government has now extended the deadline for bids to May 21. Depending on the outcome of the bid tomorrow, State government through TIDCO , will take follow up measures with the Ministry  of Health and Family Welfare, GoI."
Below is the letter written by People First to the government of Tamilnadu for the benefit of viewers of www.indianpsu.com –
We are glad that you are taking excellent efforts to make Tamilnadu Self-reliant in Vaccine, oxygen and health needs. We put forward the following for your kind consideration.
In 2012, the UPA Govt gave nod for the IVC in 100 Acres of land at Chengalpattu to allow public sector to contribute to vaccine production after much deliberation in the government and the parliament. The facility was meant to be the Nodal centre for public sector manufacturing and research. The aim of establishment of this facility was to ensure supply of Vaccines at affordable prices to the nation. Currently the facility has capacity
to supply 585 million doses / Year. If required, its capacities can also be further augmented.
Though Construction and Installation of Labs was over in 2017, so far no vaccine production has taken place through this vaccine complex. Recently instead the labs were used for the production of sanitizers. After the Pandemic the central government plans for COVID vaccine production did not include the use of public sector facilities.
Neglect of public sector is proving costly
Even before the Pandemic, India was recognized as a global leader supplying 60% of the vaccine needs for Global Immunisation Programme. Most of the vaccines for the novel coronavirus disease through March 2021 have been manufactured in China, followed by the United States, India, the European Union and the United Kingdom. The US and UK have kept all their vaccines for domestic consumption. EU countries are sharing within themselves. China and India are the only countries exporting almost half their vaccines to others, mostly those in the developing and underdeveloped world. In terms of COVID-19 vaccine manufacturing, the country has now lost the supremacy to China and the US. Yet, it seems to be  in a good place, and it is even today possible to regain the strength in vaccine supply if the current government is willing to take a positive view of the public sector role and in particular attend to the challenge of revival of the facility lying idle at Chengalpattu.
Analysts suggests that the first 3 blocks can be easily converted for Covid 19 vaccine production as the capability needed are similar using same technology or process. Rs. 100 crore may be needed initially. The campus can also be used for production of other vaccines, testing, animal trial etc.
Urgency of the need for determined action
With the shortage of Vaccine developing rapidly there are calls for the vaccine imports. Clearly there is a huge demand for equipping Public Sector Units for Covid-19 Vaccine including from 12 political parties and 4 Chief Ministers, including yourselves. Unfortunately much time has been lost. If the Central Govt had acted in time on the issue of revival of public sector, we could have continued our leadership position in Vaccine and would
not be importing vaccines from others. It is a desperate situation. Now the Govt seems to have woken up to some extent but the Prime Minister (PM) has an ideology of Govt has no business to be in business and Public Sector was born to die. This policy has been seemingly responsible for inaction on this front. It is preventing full scale use of PSEs and funding for them. New initiatives are tilted towards public private partnerships path.
As per reports, the Govt of India has recently sanctioned Rs.30 Crore aid, based on a MoU with Bharat Biotech to produce 10 million doses per month of Covaxin at Bharat Immunological and Biological Corporation Ltd (BIBCOL), Bulandshahr, UP, when the actual production will start is not known.The Govt has also sanctioned Rs.65 Crores to a State Public Sector Unit of Maharastra, Haffkine Biopharmaceuticals corporation, Mumbai for producing 20 million dose of Covaxin per month. The Centre has also given Rs.60 Crore grant to Indian Immunologicals Ltd, Hyderabad an Unit of National Diary Development Board.
The Centre has also sanctioned Rs.65 Crores to Bharat Biotech for its new facility coming up in Bangalore. Gujarat Biotechnology Research Centre under Dept of Science and Technology GoI and Hester Bio Sciences and Omni BRx are also negotiating with Bharat Biotech for 20 million doses per month
Unit to be set up. So Bharat Biotech which is a private Enterprise is getting all support and now it appears to be overloaded.
Serum Institute which produces Covishield in collaboration with Astra Zeneca under the International COVAX programme has an obligation to supply to the other countries and Mr. Adhar Poonavalla is setting up facility in UK. Dr. Reddy's lab has tie up with Sputnik-V Vaccine from Russia. The cost is Rs. 995 per dose.
All these Private Companies are going to make huge profit but the states which have an obligation to vaccinate all above Age 2 at some stage are under strain. With a booster dose which may be necessary the requirement is 390 Crore doses. The GoI has given up its responsibility to provide vaccine for the below 44 Age Group which is not correct. Universal free vaccination is needed and most of the countries are doing it from Govt funds.
Chengalpattu facility deserves help and support
Now let's look at the state of readiness of IVC facility at Chengalpattu. The company is now called HLL Biotech Limited (HBL), 100% subsidiary of HLL Lifecare Ltd which has many units across the country. This Project of National Importance was accorded approval by the Cabinet Committee for Economic Affairs (CCEA) on 4th May 2012 with a financial outlay of Rs. 594 crores with a debt equity ratio of 1:1. The equity infusion of GOI in HLL
for this 'Project of National Importance' was Rs.285 crore; out of which Rs. 274.88 crore would be in cash and Rs. 10.12 crore in kind towards the cost of transfer of 100 acres of GOI land at Chengalpattu, Tamil Nadu. The project implementation period was 48 months out of which 36 months were for mechanical completion and the balance 12 months for facility validation as per the Detailed Project Report (DPR) prepared by HLL.
The facility is state of art, the first of its kind in the public sector and meets the requirements of the World Health Organization (WHO) as certified by the WHO mock audit process.
HBL, as advised in its 25th Board held on 3rd June 2017 has requested the Ministry to consider the cost escalation of Rs. 116.06 crores vide the letter dated 8th April 2017 providing the essential justifications. However the Ministry vide the letter dated 18th June 2018, Ref. No. File No. A-45013/02/2009-NM (HLL) (Pt.III) has informed HBL to make a detailed evaluation providing more clarity and substantiate with relevant/ detailed
justifications on each aspect of cost escalation so as to consider HBL's request on the revised project cost.
Based on the above communication from the Ministry, HBL made a comprehensive reworking and a detailed project cost escalation document with all relevant justification and was submitted to the Ministry vide HBL/ IVC/2018-19 dt 18th July 2018. As per this cost escalation document, the revised project cost was Rs. 904 crores, an escalation of Rs.310 crores from the actual projected cost. All the aspects contributing to this cost escalation was detailed in the document which were primarily the ones which were initially not considered in the original DPR like the actual costs for technology acquisition, clinical trials and pre-operative expenses which was primarily required to validate and run the facility in that state along with the employee costs.
On evaluation of this justification report, the Ministry through HLL (Vide office note dated 18th July 2018) has formed a 3 member technical and financial audit committee headed by Shri. P K Pradhan (Former Secretary – MoHFW) to make a detailed verification on the aspects cited in the justification. The other members of the
committee were Shri. Sheshadri Iyengar IA&AS (Retd Director and Ex-Officio member Audit Board-IV C&AG office, Chennai) and Dr. Shri. M.D. Nair (Pharma Consultant).
The three member committee on detailed evaluation of the report and frequent meetings over a period of three months (from July 2018 to September 2018 at Chengalpattu and Chennai, includes facility visits and detailed discussion with the technical/ project team and suggested for modifications in terms of timelines for product launch and initiating commercial operation.
The Committee has recommended the project cost escalation of Rs. 310 crore to be considered by the Ministry after thorough evaluation of the report and the due-diligence held with the HBL team. The committee also provided necessary suggestions for expedited implementation of the project to initiate commercial operations. The final report of the committee was submitted to the Ministry on 8th October 2018.
In addition to this HLL Biotech Limited is being considered for hive off from its parent company HLL Lifecare Limited and HBL is to be made as a Special Purpose Vehicle (SPV) vide the Ministry communication A-45013/44/2017-HPE dated 28th November 2017.
The revised DPR submitted was given with options such as: 
A. Bank loan to be settled by GoI enabling HBL to be debt free, Pending Vendor Payments and Operation expenses provided by GoI (As Equal equity and Term Loan)
B. Bank loan to be settled by GoI, Pending Vendor Payments to be settled by GoI and Operation expenses to be borne by Management contract parties
Interim Options explored by MoHFW to operate IVC Management Contract
A management contract working group was formed in March 2019 by MoHFW headed by Shri C P Goyal, JS, DBT, Ministry of Science and Technology. Representatives of DBT Nominee (Dr Saji George, RGCB) and Pvt. Vaccine manufacturers (Panacea, Indian Institute of Immunological, Zydus Cadila and Green Signal) have brainstormed and came up in May 2019 with an EoI and Bid document.
Stake option (51%:49%)
MoHFW also explored stake options with Private Vaccine manufacturers. Serum Institute of India, Pune, Bharat Biotech International Ltd., Hyderabad and Biological E Limited, Hyderabad had shown their interest in this option.
As the Unit is not commissioned as per their own estimates and verified by Govt of India team Rs.310 crores are needed for making if fully operational for 7 vaccines.
The issue has been taken up by many member of Parliaments starting from Mr. T.K.Rengarajan who had personally submitted request to the PM and Health Minister in 2010 itself. The Union Health Minister had visited the facility on January 8, 2021 and assured immediate support which has not come through. Is it discrimination against Tamil Nadu ?
Now HLL Life Care Ltd, Trivandrum has been given responsibility to find suitable partner for taking over the Unit in 'as is where 'condition, the tender specifies that the interested party would have to pay Rs.52 crores as upfront fee to use the facility. However, as nobody came forward the tender has been extended to 21 st May 2021 for giving it for 15 years. Bharat Biotech and Biocon have shown some interest as per news reports.
It is however not clear that how much interest these parties would be actually finally showing and what kind of agreement they would be willing to enter into in respect of vaccine distribution. As this is where we stand at present it is our plea that the government needs to consider all the other options as well.
A quick glance of the infrastructure is given below:
In 14 blocks, It has 5 bulk vaccine antigen production units and 4 formulation units. It also has 4 filling lines with 200 vials / min speed. Only commissioning and validation is pending.