Will Central Government Take A U-turn On Strategic Sale of RINL!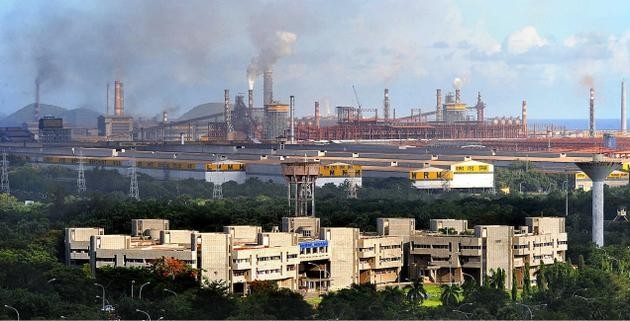 Will Central Government Take A U-turn On Strategic Sale of Rashtriya Ispat Nigam Limited (RINL) as Union Minister of State for Home Affairs, G. Krishna Reddy suggests a formula to save RINL or the Vizag Steel Plant. The minister has suggested that if the YS Jagan Mohan Reddy led Andhra Pradesh government, which is batting to save RINL from 100 percent strategic disinvestment, takes control of the steel PSU under his government's control, it could be a possibility for saving the PSU from privatization. Some time back, Andhra Chief Minister YS Jagan Mohan Reddy has also written a letter to Prime Minister Narendra Modi, urging him to stop the strategic sale of the Vizag Steel Plant.
The demand to reverse the decision to privatise the Visakhapatnam Steel Plant or the pride of Andhra Pradesh is gaining momentum day by day. Protests are continuing across the state with the slogan of Visakha Steel, Andhrula Hakku. Worker union of Rashtriya Ispat Nigam Limited, popularly known as the Vizag Steel Plant have served a strike notice to the management. The Visakha Ukku Parirakshana Porata Samithi, has written to the Chairman and Managing Director of RINL that they propose to go on strike on or after March 25, 2021.
Earlier on Sunday, The Steel Executives Association (SEA) organised a Silent March with November 2011 RINL Management Trainee batch, family members of Executives, members from SEFI, WIPS, Ukkunagram Mahila Samithi and Students. The Silent March started at 8am from Telugu Thalli Junction (KBR BUS STOP) to end at a distance of three kilometres at Vizag steel Arch Kurmannapalem Junction.
The RINL has over 17,000 permanent employees and another 14,000 contract employees.
But once the Finance Minister has already on Monday made a statement confirming the decision of 100 percent strategic sale of RINL, it remains to be seen whether the formula suggested by the Union Home Minister of Home Affairs, will even be considered by his senior ministers holding the portfolios of Finance and Steel?