Will Farmer Protest Turning Violent Weaken This Movement And Turn Public Sympathy Against Them?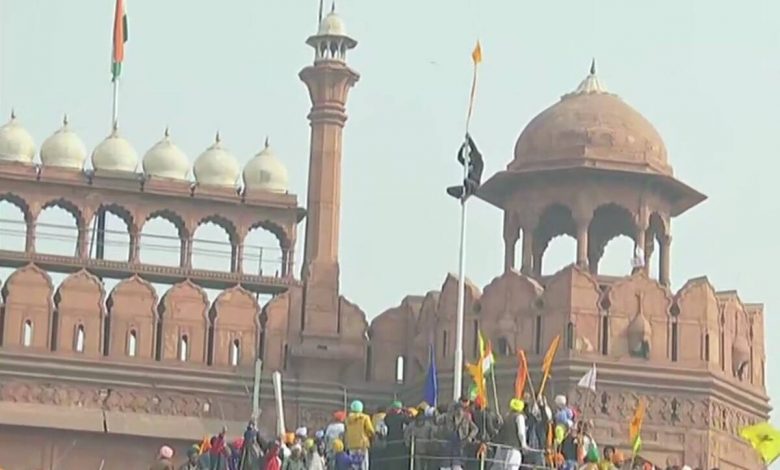 Thousands of farmers on a raqmpage, drove long lines of tractors on roads in Central Delhi through ITO and Minto Road, breaking their agreement with the Delhi Police on the allotted route for their tractor march on Republic Day today, crashing through police barricades and defying tear gas. Farmers deviated from the approved routes and started moving towards central Delhi which led to clashes with the policemen. Tens of thousands of protesting farmers drove long lines of tractors on roads in central Delhi  breaking through police barricades and defying tear gas.
Wild protesters stormed the Red Fort and waved farm union flags from its ramparts, where prime ministers of this country, have over the years, annually hoist the national flag to mark the country's Independence. A group of farmers marched on foot and rode on horseback while shouting slogans against the central government. Clashes took place between the police and the protesters at the Red Fort too in which a few cops were injured.
There are a few pertinent questions which remain to be answered –
a) Has the Kisan Aandolan become headless?
b) Will this ugly protest weaken the farmer protest?
c) Will this violence turn public sympathy, which was till now with the farmers, against them?
d) Why are farmer leaders are shying away from from taking responsibility from this violent protest?
e) Why are most farmer leaders trying to disown those who entered the heart of Delhi saying these farmers were not associated with them?
Todays violent protest by farmers has put a big dent on credibility of farmer unions who will have to come clean on this issue to restore their credibility plus work again to regain the support and sympathy of the public at large!