Will The PESB Replicate ONGC Model In Selection Of Chairman Of IOCL ?
Rumours and speculations all around as selection for heading IOCL, the largest PSU of the country is scheduled tomorrow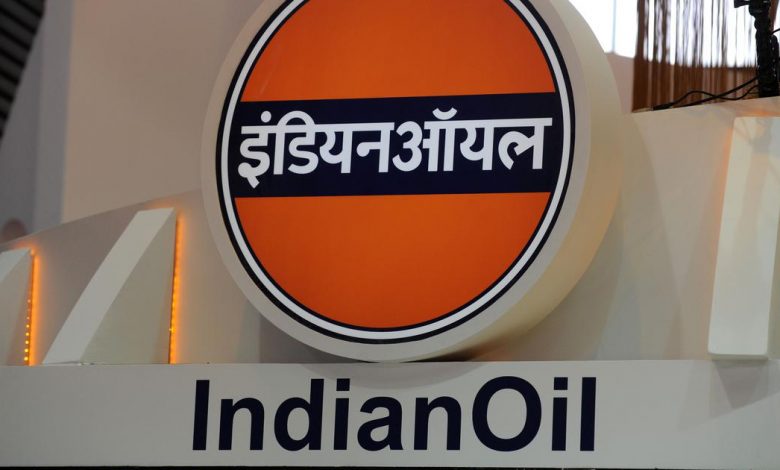 While countries largest public sector enterprise Indian Oil Corporation's Chairman interview is scheduled on 16th May 2021, there are whispers of rumours and speculations in the corridors that PESB may replicate recent ONGC model and declare none in the panel suitable to pave way for extension of incumbent Chairman, Mr. S M Vaidya, who superannuating on 31st August, 2023.
Mr. Vaidya's growth in IndianOil was spectacular. Being selected for Director Refineries of IndianOil and within few months of becoming ED, he became Chairman within year of becoming Director. Incidentally, both of his sons are also working in IndianOil.
In case no one recommended by PESB from the panel, it will further delay the appointment as it would be referred to search committee which will require to approach ACC for dilution of eligibility criteria as happened in case of ONGC last year. It will cause keeping the position of full time Chairman's appointment for the oil giant, which is struggling for filling the board position due to non-extension of Ranjan Mohapatra as Director HR, legal expressing conflict on shortlisting of Director Finance, delay in advertisement of Director R&D and around 3-4 month required in clearance of Shri N Senthil Kumar (selected last week).
The Indian Oil Officers' Association (IOOA), had on May 8, last, written a letter to the Hon'ble Union Minister for Petroleum, Shri Hardeep Singh Puri, expressing concern in the delay of appointment of functional directors to IOCL Board.
However, few among the 10 candidates shortlisted in the panel, are having rich experience in the oil sector and it may be difficult for PESB to declare all applicants not suitable in the interview scheduled on 16th May.
Top in the panel is Mr. Arvind Kumar, the current MD of CPCL, who had brought a complete transformation around CPCL, after taking charge as MD in August 2021. The PBT of CPCL zoomed by 260% from Rs. 1342 crores to Rs. 3534 crores during his tenure. In his first year only, CPCL recorded a 24 % increase in GRM, 45 % in turnover, and 460 % in PAT compared to previous year. CPCL had also taken investment decision for doubling its refining capacity committing Rs. 30000 crores investment for the new project.
Prior to joining CPCL, Mr. Kumar has a rich experience of 31 years in IndianOil, from refinery operations, engineering, project execution, had headed projects execution as well as Mathura Refinery operation.
Shri Sandeep Jain, presently heading the Gas Business of IOC, holding the leadership positions for the last 20 years, He had experience of Operations, Sales, Retail & Consumer Sales in Marketing, prior to becoming State Head of Punjab, Chandigarh, Himachal & J&K during 2016-19. As Business Development head during 2019-23, he looked after International Business, Exports and other strategic collaboration. He also has sufficient board experience being on board of many subsidiaries/ JVs of IOCL. He was shortlisted for Director Pipelines also but did not appear in interview on 9th May.
www.indianpsu.com – in an earlier story, had predicted him as strong contenders for the post of Director PL, alongwith Shri Senthil Kumar. It's worth mentioning here that Shri Jain did not appear for the interview and Shri Senthilkumar was recommended by PESB.
Mr. Gur Prasad, ED, Indian Oil Corporation Limited has around 3 decades of Sales/Retail sales experience in IOCL and is at present heading Karnataka State. He has served as MD of Hindustan Urvarak & Rasayan Limited too.
Mr. Sanjay Parashar is heading Supplies in Marketing division of IndianOil, headed as MD of IndianOil Mauritius Ltd during 2017-2021 and a Board Member of IndianOil Adani Ventures Ltd. He has decades of rich experience in HR , Operations, Supplies & Aviation.
The names of the candidates shortlisted for interview for the top post are given below for the benifit of the viewers of www.indianpsu.com –
1) Mr. Arvind Kumar, MD, Chennai Petroleum Corporation Limited
2) Mr. Sandeep Jain, ED, Indian Oil Corporation Limited
3) Mr. Anna Durai, Executive Director, (Other Units) Indian Oil Corporation Limited
4) Mr. Shailendra Kurumaddali, ED, Indian Oil Corporation Limited
5) Mr. Sanjay Parashar, Executive Director, (Other Units) Indian Oil Corporation Limited
6) Mr. Gur Prasad, ED, Indian Oil Corporation Limited
7) Mr. Manoj Kumar Dubey, Director (Finance), Container Corporation of India Limited (CONCOR)
8) Mr. Rajeev Singhal, ED, GAIL India Limited
9) Mr. Yatendra Kumar, Additional General Manager, Indian Railways Service of Electric Engineering
10) Mr. Ranjan Prakash Thakur, Chief Vigilance Officer (CVO), Indian Railways Traffic Service
www.indianpsu.com extends best wishes to all the above mentioned candidates and may the best get the chance to head IOCL and serve the country ….