World Ozone Day Celebrated With Great Spirit And Enthusiasm In Noida
U.P. Biodiversity Board, Noida Forest Department and SheWings joint organizers of the event
September 16, 2022 (Friday), also known as World Ozone Day, turned out to be rainy. However, it did not dampen the enthusiasm of the Nature Lover . In spite of the rain, U.P. Biodiversity Board, Noida Forest Department and SheWings organised the ozone day celebration at Okhla Bird Sanctuary where number of cyliclist participants . But not just SheWings. Our enthusiastic guests were no less. Individuals from various fields, such as cyclists, doctors, corporates, Fitness and yoga enthusiasts , the Ministry of Environment, and UP State officials, officers from Union Government graced the occasion with their presence.
The highlights of the events were as follows :
• Cycle Ride—At 6.15 a.m., East Delhi Ryderz gathered at the Noida entry point, led by District Forest Officer Shri PK Shrivastava and SheWings founder Mr. Madan Mohit Bhardwaj. The ride ended around 6.45 am at Okhla Bird Sanctuary.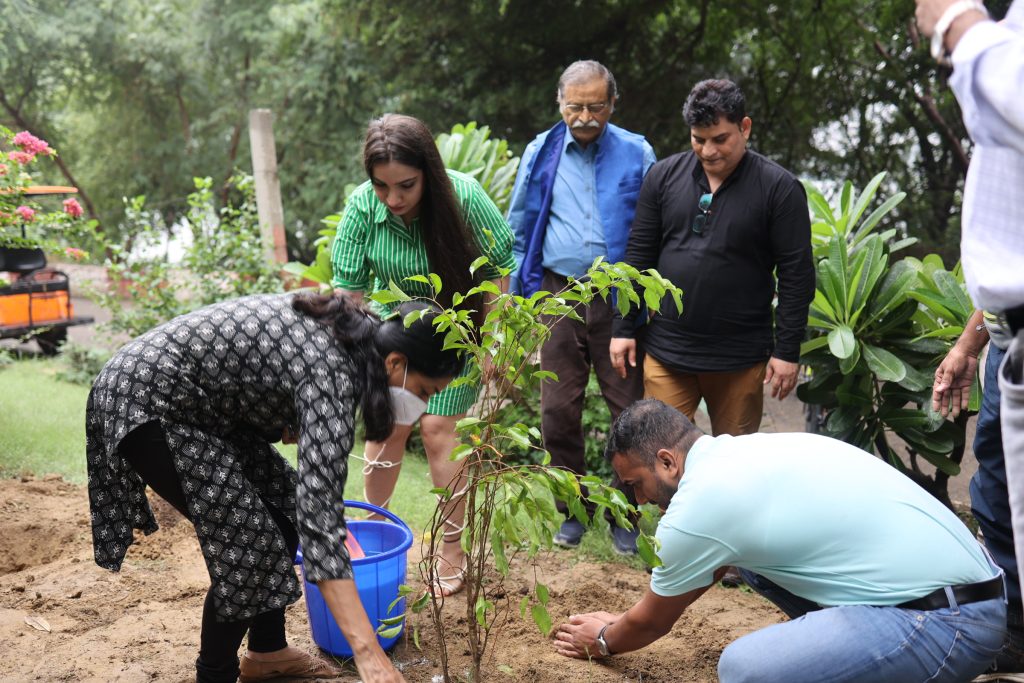 • Discussion Panel: Around 7.15 a.m., all cyclists and guests gathered in the conference hall inside OBS for a discussion panel after refresments. Special guests were Shri P.K Shrivastava, District Forest officer, famous for his innovative and exemplary work in the forest ministry, Guest of Honour Dr. Ajeet Saxena and Anita Saxena, the Doctor couple is known for their contribution in medical field, and Mr. Madan Mohit Bhardwaj, founder SheWings, participated in the panel discussion. Following that was another panel discussion featuring Dr. Anil Kumar from the Ministry of Culture, Ravinder Kumar from Mother Dairy, and Gurpreet Kaur Sonel, founder of Lanos Yvvas, a sustainable clothing brand.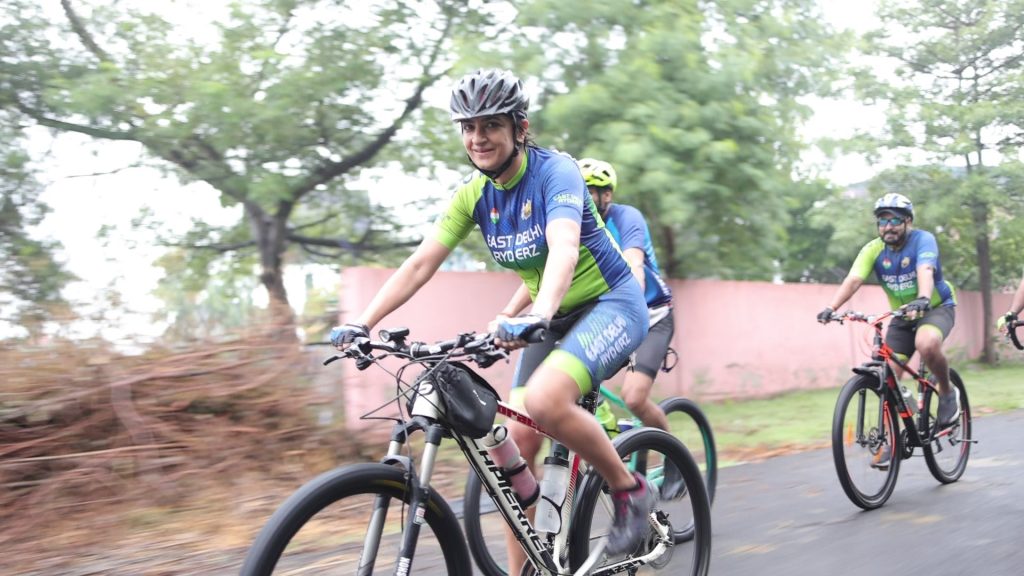 • Felicitation — Gurpreet Kaur Sonel founder of Lanos Yvvas was given the best sustainable brand award for providing sustainable products as a replacement of plastic products. We at SheWings appreciate such great initiatives that aim to make this earth a better place.
Statement by Gurpreet Kaur Sonel (Founder, Lanos Yvvas): "Sustainability is a need of the hour—to be sustainable in every sphere of life, not only in the fashion industry alone." Recent research suggests that about 46% of consumers are more likely to invest in eco-friendly, sustainably made products, so, of course, sustainable fashion is already fast fashion; it's in demand, it's trendy, and people have a sense of satisfaction after owning it.
A sustainable brand looks beyond making a profit and views other values, such as the environmental impact, on which we focus a lot.
It's already mentioned in our religious books, Guru Nanak Dev Ji said, "Pavan guru paanee pitaa maataa dharat mahat." The wind is a teacher, the water is a father, and the earth is a great mother. We have to take care of them.
CPO at SheWings, Mr. Shubhendra Singh Rajawat, concluded the discussion by urging people to come forward and join the initiative, making changes in day-to-day life to reduce the use of appliances that release ODS (Ozone Depleting Substances).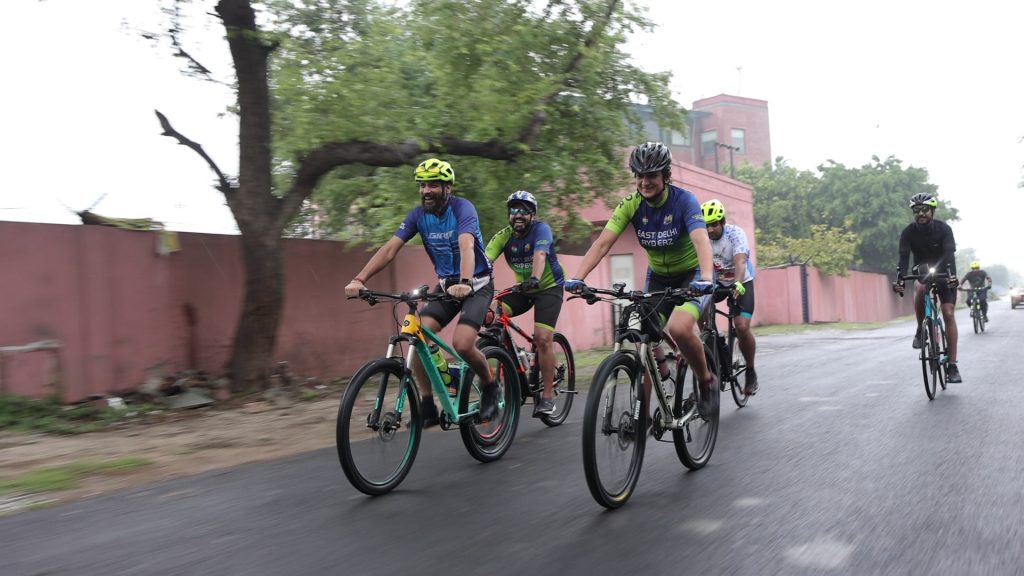 The depletion of the ozone layer is a serious issue and various programmes have been launched by the governments of various countries to prevent it. However, steps should be taken at the individual level as well to prevent the depletion of the ozone layer.
Conclusion and Vote of Thanks
• World Ozone Day is observed to raise public awareness about the ozone layer's depletion and to look for ways to preserve it.
• Plantation: In recognition of the importance of forests to biodiversity, cyclists and guests planted some plants.They are the habitat of countless plants and animals. Moreover, trees play an important role in fighting climate change. Trees provide livelihood for people and also act as healers of diseases.
• Distribution—All attendees received sustainable products from Lanos Yvvas and female hygiene products from SheWings. Also, Mother Dairy supported these initiatives by providing the guests with refreshments.