CIL Dumper Contract Causes Loss Of Rs 240 Crores To National Exchequer
Coal India Limited Tweaks Rules To Benefit Belaz And JV Gokal & Company To Reduce Their Bank Guarantees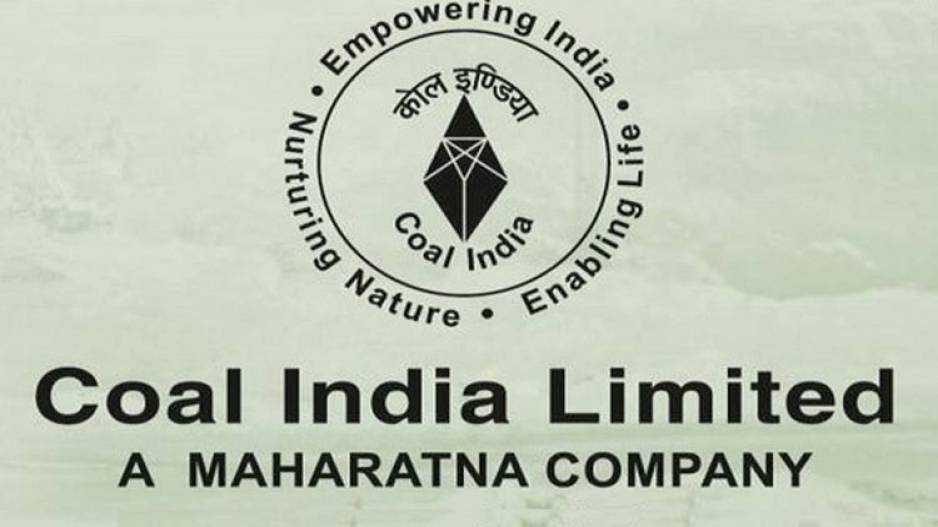 Coal India Limited, the biggest Coal PSU is in the headlines for a wrong reason again. This pertains to a clear-cut case of official-company nexus that has cost the national exchequer to the tune of Rs. 239.40 crores. Moreover, there have been blatant violations of several guidelines laid down by the Central Vigilance Commission (CVC) in this case which are explained in the later part of the story.
The case relates to procurement of 77 dumpers of Belaz 150 ton vide contract number CI/C2D/150T Dumper/R-67/17-18/314 – dated 29.03.2018.
The tender document clearly mentions that Coal India Limited would take 30 percent of Performance Bank Guarantee (PBG) from the successful bidder who does not have after-sales service at the time of bidding.
Initially, after being L1 in the tender process, Belaz (OEM)and Indian partner JV Gokal & Company agreed to furnish a performance Bank Guarantee of 30 percent to Coal India Limited within the stipulated period of 60 days.
But later, they wrote to Coal India Limited that they already had a service facility under the name of Belaz Enrika Mining Equipment Pvt. Ltd. at Nagpur. But as the leaseholder of this company was not JV Gokal & Company.
At the first instance, Coal India Limited did not accept the after sales service facility furnished by JV Gokal & Company as the bidder and the lease owner of bidder and service centre were two different legal entities.
Later, the leaseholding of Belaz Enrika Mining Equipment Pvt. Ltd. was changed to the name of JV Gokal & Company which is a post-tender modification and a clear-cut violation of guidelines laid down by the Central Vigilance Commission (CVC).
The CVC Guidelines – vide clause 20.1 on Modification of Contract Terms/Specifications says "Modification of contract terms/specifications having financial implications are authorized in contract terms/specifications giving undue benefit to the supplier"
Also, the inspection team of Coal India Limited after visiting the facility also rejected the service centre saying that it did not have adequate facilities for repair and maintenance of dumpers.
Again, with slight modifications at the service centre at Nagpur and with affluence and influence of JV Gokal & Company, in connivance with some top officials of Coal India Limited, the service centre was given approval.
It is amply clear that if proper guidelines would have been followed by Coal India Limited, Belaz and its Indian partner JV Gokal & Company would have to shell out performance bank guarantee (PBG) of Rs. 494.10 crores to Coal India Limited but despite not having proper after sales service, the amount of PBG was reduced to 10 percent – Rs. 164.7 crore by CIL. This has caused a loss of Rs. 239.4 crores to the national exchequer.
Here again, Clause 17 of the Guidelines laid down by the CVC on Performance Bank Guarantee, comes in play which clearly states "Most of the organizations are not stipulating the requirements of Performance Bank Guarantee while others are stipulating different amount of Security Deposit / Performance Bond. In some cases it has been noted the amount of Performance Bank Guarantee is too low in comparison to the contract value. The validity of Bank Guarantee is also not being scrupulously monitored and the extension of Bank Guarantee commensurate with the delivery period extensions is not being sought, resulting in loss to Government in the event of non-performance of the contract."
It is a known fact that the service centre in Nagpur is no more than an ordinary workshop. Also, road distance between Gerva Open Cast Coal Mines in Korba in Chhattisgarh and Nagpur is more than 650 kilometers. It is really unbelievable as to how Coal India Limited accepted this as a service centre given its quality and distance from Gerva mines of South Eastern Coalfields Limited (SECL).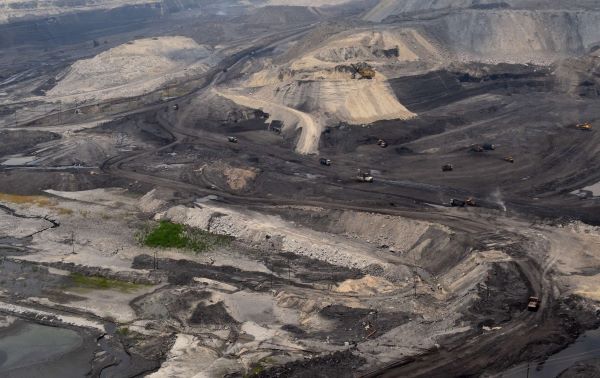 And here comes the most pertinent question – if Belaz Enrika Mining Equipments Pvt. Ltd., is indeed a really existent service centre, why are one third of their dumpers lying in the dump yard of Gerva Mines of South Eastern Coalfields Limited (SECL) ?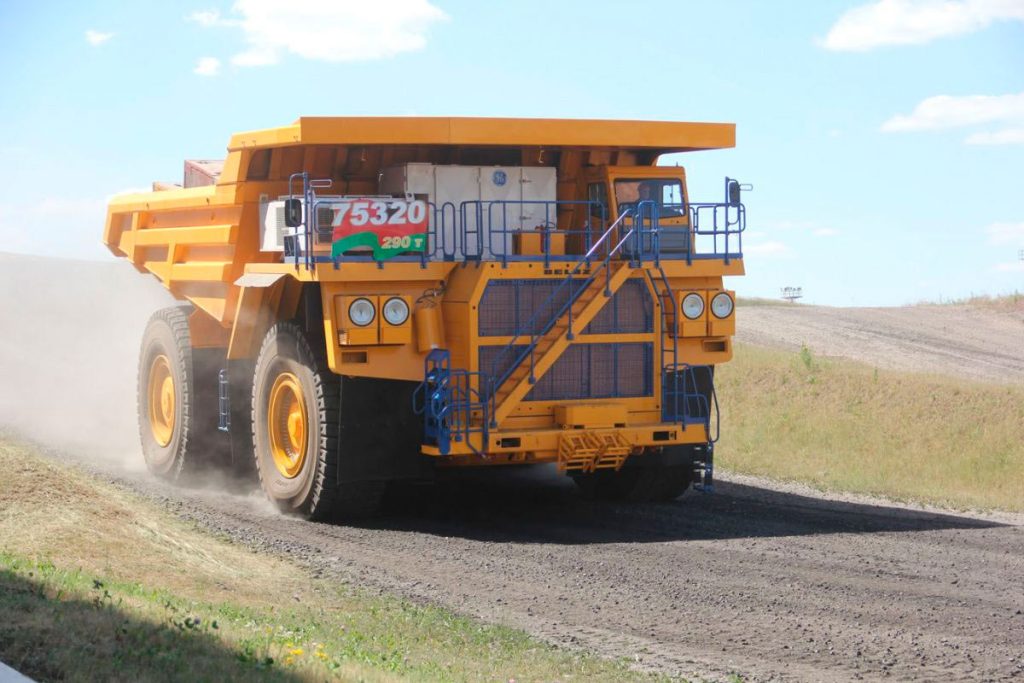 Also, as per the standards of Coal India Limited – After Sales Service Support facilities should have the following as minimum mentioned below :
i) Depot / warehouse to store required spare parts for facilitating timely supply of spare parts and consumables required at the site for repair and maintenance of the contracted dumpers.
ii) Workshop facilities comprising followings for servicing, repairing and testing of assemblies/sub-assemblies of their 150T Electrical Dumpers:
a) Adequate machine shop for the intended jobs
b) Welding facilities of suitable capacity
c) Repairing and assembling facilities of all major mechanical components
d) Repairing and assembling facilities of all Hydraulic items
e) Repairing and assembling facilities of all major electrical components
f) Proper tools and tackles including pneumatic /hydraulic torque wrenches of suitable capacity
g) Proper washing & cleaning facilities
h) Air Compressor for associated works
i) Suitable material handling facilities including EOT / mobile crane, forklifts, etc.
j) Proper testing and measuring tools to ensure quality of repair / assembled product.
iii) Training facilities toimpart classroom and on the job training to the CIL's personnel
iv) The facilities should havesufficient trained personnel to carry out all activities
v) The workshop/service centre shall also have facilities for testing and quality assurance of the components which will be repaired / serviced through vendors is learnt that a committee duly constituted for the purpose of inspecting the BELAZ's after-sales support facility at India had rejected the same as not suitable for rendering after-sales support facilities of their supplied Dumpers
Strangely, all of this is missing and not a single eyebrow has been raised on these valid points by officials of South Eastern Coalfields Limited (SECL) or its parent PSU Coal India Limited (CIL).
Read Also : https://indianpsu.com/rs-1647-crore-scam-in-dumper-purchase-in-coal-india-limited/
www.indianpsu.com sent an email in this regard to Chairman of JV Gokal & Company, Mr. Nayan Jagjivan, however, failed to not provide any answer about the sub-standard dumpers it supplied to Coal India Limited and its subsidiary SECL. It did not even answer how it was possible to maintain these dumpers from a service centre some 650 kilometres from Gerva Mines in Chhattisgarh. Moreover, there was no pin-pointed reply to the grave allegation of dilution of the Performance Bank Guarantees (PBG) and changes made in the ownership of the service centre post award the contract. The flimsy reply, rather laid the blame squarely on the working of Coal India Limited saying "All the allegations you have made in your story are false/baseless and nowhere near reality. All CIL tenders are process driven, with no possible interference or influence of any type"
Emails sent by www.indianpsu.com to Shri Pramod Agarwal – CMD Coal India Limited, Shri A.P. Panda – CMD SECL, Shri Binay Dayal – Director Technical CIL and Shri S.K. Sadangi – CVO CIL, on December 31, 2021 and again on January 03, 2022, did not elicit any response.
It now remains to be seen whether the top management of Coal India Limited wakes up to adhere to the guidelines laid down by the Central Vigilance Commission (CVC) to cancel this tender and take action against its erring officials or biggest Indian Coal PSU will wait for a reprimand from the Central Vigilance Commission to act against these blatant discrepancies in this flawed tender process!
TO BE CONTINUED…..